Objective
Survivors West Yorkshire were keen to use out-of-home in their campaign for international Men's Day. The aim was to drive awareness, brand consideration and drive traffic to the online counselling portal.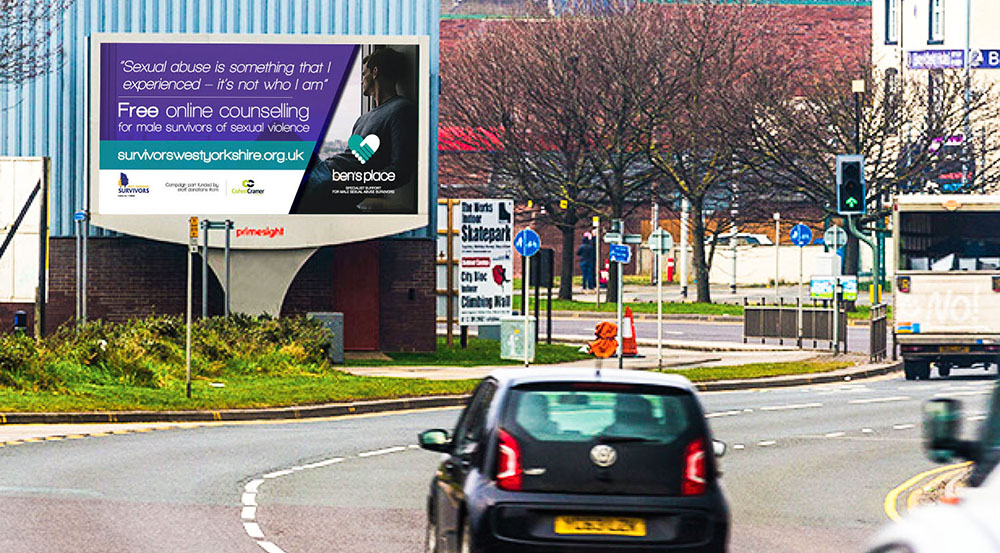 Idea
Out-of-home was the lead media. Static 48 sheet billboards and digital 48-sheet billboards were used across key cities in West Yorkshire. Print/Press and social media were used alongside the OOH campaign.
Results
The campaign was successful in driving public brand awareness and advocacy.
The campaign drove key messages of Survivors West Yorkshire Ben's Place project being able to offer support to male's survivors in need.
The campaign increased consideration and enquiries online with the out-of-home prompting action among the target audience and improved strategic awareness across a range of cross-sector key-stakeholders and funders.
"We had a fantastic response from the campaign that Creative Thinking Media ran for us, fab agency to work with and would definitely recommend them to other businesses that want more exposure!"

CEO of Survivor's West Yorkshire